East Valley Emergency Pet Clinic Takes Emergency Skin Infections
Introduction to a Leading Emergency Veterinarian Pet Clinic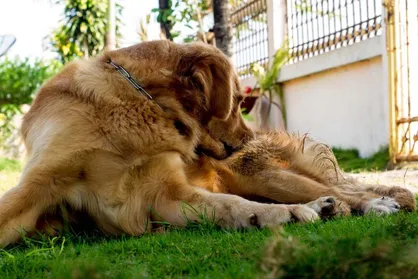 If you have beloved pets you most likely consider your pets as family members and love them as such, wanting only the best for them especially when they become ill. At East Valley Emergency Pet Clinic, we offer full-service veterinary care. We love your pet as though it were family. When your pet is in an emergency health crisis call us at 800 Pet-ER20 or (909) 861-5737 where Dr. Christina Shepherd and Dr. Cindy Chu work to take care of your emergency.
What is a Full-Service Emergency Hospital
Our clinic offers radiography, laboratory, and ultrasound services. We have surgical rooms and an onsite pharmacy at this leading veterinary hospital. You can expect treatment to take place immediately as soon as we know the problem. We believe that time is of the essence so our goal is efficiency with fast service. How do you know if your pet needs to go to an emergency hospital?
Does your pet have a skin infection?
Does your pet have excessive bleeding?
Did your pet get bitten by a wild animal?
Do you suspect your pet is suffering from heatstroke, dehydration, seizure, or a heart attack?
Was your pet hit by a car?
Severe anxiety, vomiting, diarrhea, unknown pain?
Did your pet swallow a toxic substance?
These are just a few of the crises we encounter at the clinic. We have the diagnostic tools to take care of your pet. When your pet is in our care we make them as comfortable as possible and strive to get them better, so they can return home as soon as possible. So, when your vet office is closed, we are open and ready to help you in any emergency.
Call to Action for Emergency Pet Care
Veterinary services are rarely open past their posted open hours. Our emergency veterinarian is here for you when your vet office is closed. Pet owners are at a loss of where to go for emergency pet care and help when their pet is suddenly ill or injured. Some pet owners find that they have to drive quite a distance to get emergency help at a veterinary hospital.
East Valley Emergency Pet Clinic run by Dr. Christina Shepherd and Dr. Cindy Chu. These skilled, loving, and caring doctors are here to rest your minds and remove your anxiety of finding help in an emergency for your pet.
If you live in or surrounding areas of Diamond Bar, California give us a call at (909) 861-5737 and keep our phone number in handy reach. Access our website for more information or visit us when you need help with your pet.
Our clinic is located at,
938 N Diamond Bar blvd
Diamond Bar, California 91765