The veterinarians at East Valley Emergency Pet Clinic in Diamond Bar know that caring for aging pets can be difficult for pet-owners. With pets that are aging, loss of muscle coordination and muscle control can be a real issue. This can also be a problem for pets that have been injured and need emergency veterinarian care.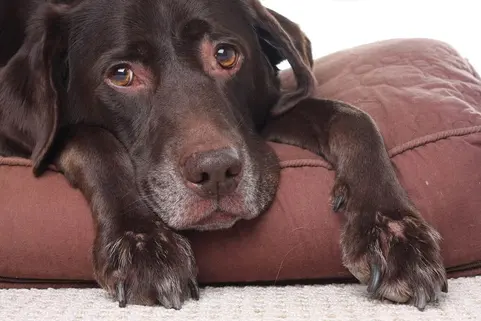 Causes for Loss of Muscle Coordination
There are a few different reasons that your pet may be experiencing loss of muscle coordination which may require emergency pet care. The first reason and the most common cause for the condition is of course age. Though this might not necessitate an emergency vet visit on its own, this can lead to injuries with your pet if it falls and stumbles when it's walking.
Spinal injuries are another common cause of loss of coordination which can lead to permanent damage if the issue is not addressed immediately. When an injury occurs, for instance, a broken bone, you may only have a brief window of opportunity before the bone begins to heal. As with humans, it's possible for the bone to heal in the wrong position which can cause future problems for your pet.
If your pet has experienced a spinal injury, it is crucial that you bring your pet to the veterinary hospital immediately. Once there, the problem can be addressed by veterinarians and a viable course of action can be taken. Spinal injuries are not the only problem that can cause a loss of muscle coordination. Some diseases, tick bites, snake bites, spider bites and more can all cause problems with coordination. Although they may not require emergency pet care, these conditions should still be eventually treated at a veterinary hospital.
Loss of Muscle Coordination Is Treatable
Luckily, if your pet is experiencing a loss of muscle coordination due to an injury or otherwise, an emergency veterinarian can help. The faster treatment can begin, the better the chance your pet has with recovery. Treatment can take many forms depending on the circumstances for the condition. For example, if there are balance issues it could be as simple as an ear infection. In extreme cases, a spinal injury may require surgery to fix the issue.
Veterinary Care for Muscle Coordination
Pets that are dealing with the loss of coordination are more likely to injure themselves. With the right care and the right veterinarian, you can get your pet back up and running leading a happy and healthy life. If your furry friend is coping with the loss of muscle coordination, call East Valley Emergency Pet Clinic in Diamond Bar at (909) 861-5737.