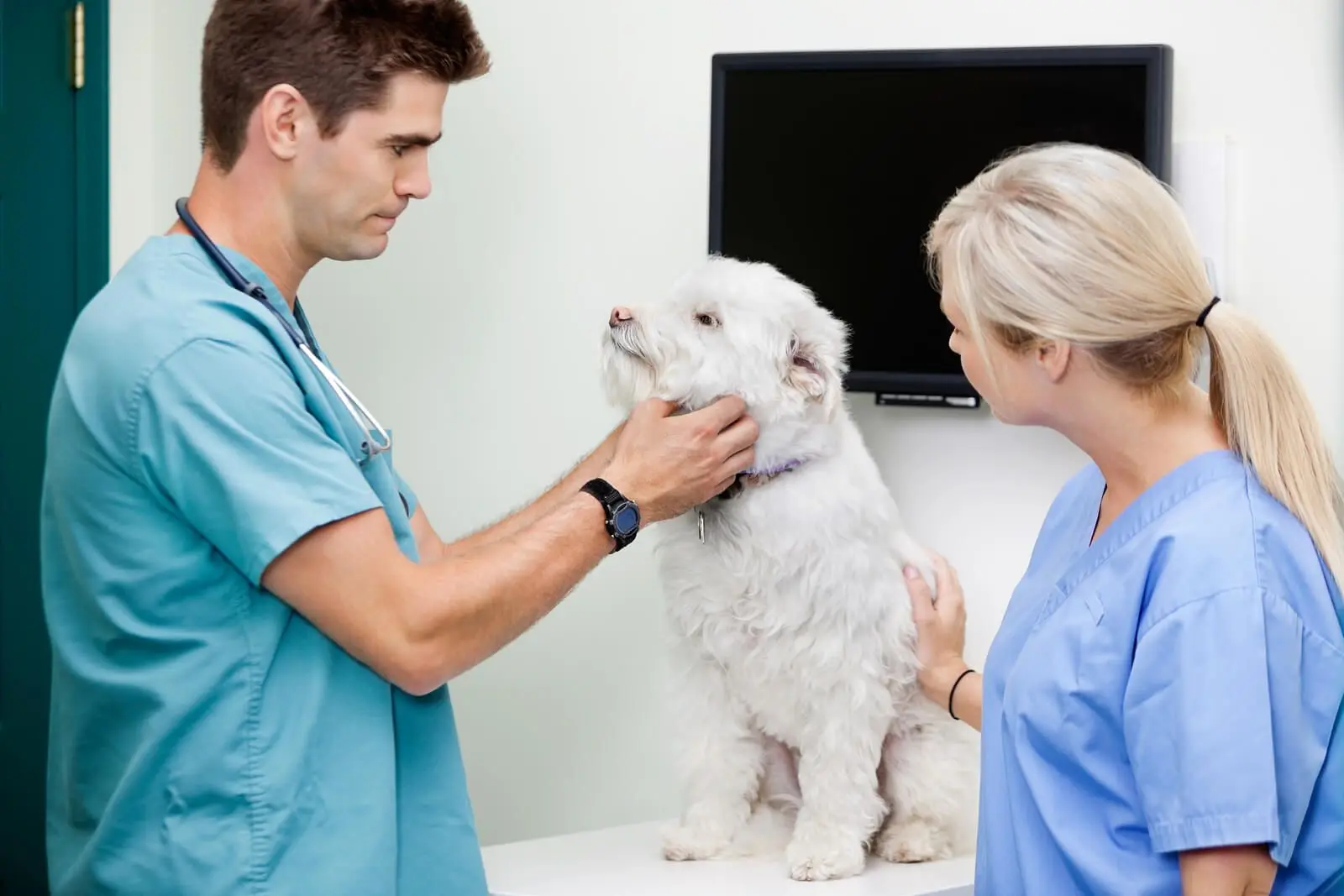 Finding blood anywhere on your pet can be upsetting. However, finding blood in pet urine can be especially alarming. Blood in pet urine can be accompanied by difficulty urinating, or by frequent, painful urination that is released in small amounts. It can have minor causes or can be as serious as cancer. Do peeing blood and difficulty urinating necessarily mean cancer? No, sometimes blood in pet urine can mean much less serious issues.
Causes
Blood in pet urine can be caused by a number of different things. Also referred to as hematuria, blood in pet urine can be the result of any type of inflammation, irritation or even because of a bruise of the animal's urinary tract. It can also be caused by crystals or urinary stones similar to human kidney stones and by many other conditions and diseases, such as a dog UTI. The American Kennel Club lists the following possible causes of blood in pet urine:
Chemotherapy
Clotting disorders
Cancer
Tumors
Estrus
Infectious diseases
Toxins, such as rat poison or onions
Kidney disease
Thrombocytopenia
Trauma
Inflammatory disease
Nephritis
Infections
Anatomical malformations in the urinary tract or kidney
Diagnosis
Red blood cells can be detected visually, by simply observing while the dog urinates, or by using specific diagnostic veterinary testing. If observing blood in pet urine prior to seeing a vet, the appearance of blood can be amber, red, orange or brown, and usually shows up when the animal urinates on a light surface, such as snow. However, sometimes it exists, but cannot be detected without veterinary testing.
Treatments – Home remedies for immediate response
When blood in pet urine is caused by a dog UTI, there are certain home remedies that are effective for an immediate response until the dog can be seen by its veterinarian. For instance, parsley leaf can act as an effective diuretic, or uva ursi leaf can be given for its natural astringent properties. Juniper berry also works well for urinary tract infections in dogs. It is important, however, that these remedies be used as short-term measures, and that the animal is seen by a qualified veterinarian as soon as possible.
Follow up
Your vet may want to follow up with the following services:
Full examination
Digital radiography
Ultrasound
CT
MRI
Endoscopy
Fluoroscopy
Contact our Diamond Bar Veterinarian Today
If you notice any of the symptoms mentioned above, or any other symptoms that are cause for concern, call Dr. Megan LeFave at East Valley Emergency Pet Clinic, your emergency veterinarian in Diamond Bar, California at (800) Pet-ER20 or (909) 861-5737. We are located at 938 North Diamond Bar Boulevard in Diamond Bar, California 91765, and service the Chino Hills, West Covina, Glendora and surrounding communities. No appointment necessary.