Foreign Object Removal for Pets in the Diamond Bar Area
If there's one quality that all pets seem to share, it's a boundless curiosity about whether various items in their surroundings are edible. All too often, however, the objects they ingest aren't edible at all. Some of these objects can do significant internal damage or create life-threatening blockages. When your Diamond Bar pet has eaten some solid object that he shouldn't have, make sure to bring him to East Valley Emergency Pet Clinic. We can locate that object and remove it before it does lasting harm to your special friend.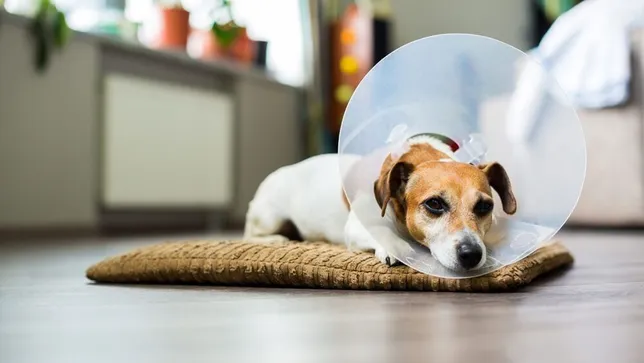 Foreign Objects Can Pose Serious Threats
Just about any small object can attract a pet's attention, both as a plaything and as a potential food source. Animals have been known to eat rocks, children's toys, buttons, thread or string, holiday tinsel and other common household items. Even such pet-friendly objects as chew toys can shred or break up, creating smaller chunks that a pet might consume. Once ingested, these items can cause a great deal of trouble. Sharp objects can do serious damage to the esophagus, stomach or intestines, while other solid objects can become lodge in various parts of the digestive system, producing dangerous obstructions.
Because of these serious concerns, it's important for pet owners to know what a possible case of foreign object ingestion looks like. Watch for signs such as repeated vomiting or attempts to vomit, vocalizing or other signs of abdominal discomfort, loss of interest in food, and sluggishness or lack of activity. If these symptoms are occurring in a pet who doesn't suffer from some other known illness, that pet may have ingested something hazardous, such a foreign object or toxic substance.
Turn to Our Veterinary Hospital for Emergency Pet Care
Always treat foreign object ingestion as a veterinary emergency. Call our veterinary hospital immediately to tell us your pet's symptoms and ask about emergency pet care. We will advise you of any steps you might need to take immediately and then prepare our Diamond Bar clinic for your imminent arrival. We take X-rays or view your pet's digestive system with an endoscope to pinpoint a foreign object's location. If endoscopic surgery cannot fish out the obstruction, we will perform a traditional open internal surgery to remove it. Our emergency veterinarian can then treat any internal damage and make sure that your pet is on the road to recovery.
Need an Emergency Veterinarian? Visit East Valley Emergency Pet Clinic
Don't take any chances when ingested foreign objects are involved. Call (909) 861-5737 immediately if you think that your pet might need emergency foreign object removal.